Who We Are
We are professionally managed by our Executive Director, staff, and Board of Directors, and supported by volunteer committee members. JIFLA is an active member of the International Association of Jewish Free Loans, a professional support organization for over 60 Jewish interest-free loan funds throughout the world. We are active in the Atlanta Jewish community and proudly partner with fellow Jewish agencies. We are a 501c3 qualified non-profit organization.
---
Nancy Weissmann, Executive Director
Nancy Weissmann joined JIFLA as the Executive Director in March 2016. Nancy manages operations, including borrower, donor and community relations. She works with the board and committee volunteers to continually raise awareness of JIFLA's important work and identify opportunities for organizational partnerships throughout the Atlanta area. Contact Nancy at nancy@JIFLA.org to get involved, make a donation or refer a borrower.
Stephanie Gewirtz, Associate Director
Stephanie joined our team in February 2020. Her background in event planning, administration and communication made her a perfect fit for JIFLA's growing needs.
A New York native, with a degree in Mass Communication from Boston University, Stephanie is no stranger to the Atlanta Jewish community. From her days as a parent of a Beth Jacob preschooler to, working for the Jewish Fertility Foundation and volunteering at Congregation Bet Haverim's Community School many of you may already know her!
Feel free to contact Stephanie at stephanie@JIFLA.org with any questions about JIFLA — she is ready to help!
Elizabeth Schoen, Loan Intake and Accounts Manager
Elizabeth Joined JIFLA as Loan Intake and Accounts Manager in August 2020. Elizabeth brings experience in community engagement as well as school administration to her role, working with JIFLA staff and committee members to put our borrowers first and assist in making the loan process straightforward and efficient. Elizabeth holds degrees from McGill University and NYU and loves to meet new challenges and develop new skills. Through the years, Elizabeth has been an active parent in the TDSA, Cliff Valley, AJA and YOY communities and has sat on the board of Beth Jacob and Yeshiva Atlanta. You can reach Elizabeth at elizabeth@JIFLA.org.
Board of Directors
Daniel Frank, Board Chair and President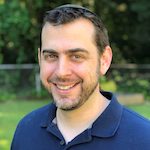 Danny is a first generation American born and raised in Columbus, Ohio. Danny moved to Atlanta in 1997 upon graduating Summa Cum Laude from The Ohio State University Honors Accounting Program to work at Ernst & Young. Danny joined his family's mortgage business in 2006 with a niche in working with Physicians. Danny has a passion for financial literacy and has traveled around the country to present on home financing to graduating medical school students and residents. Danny also currently serves on the Board of Torah Day School of Atlanta where his children attend.
Laura Kahn Travis, Immediate Past President
Laura became involved with JIFLA at its inception and was a founding Board and Loan Committee member.  She served as Board Chair and President from 2015 until 2023. Under her leadership, the number of loans per year and dollar loan volume have grown more than five-fold, a Board committee structure was created, and our organizational partnership strategy was implemented. Laura was a Big Sister under the auspices of Big Brothers Big Sisters of Atlanta for 10 years and is a former member of the Executive Board of Yeshiva Atlanta High School (now Atlanta Jewish Academy).
Laura is a Senior Vice President in the Commercial Banking Group of Bank of America. She earned a BBA at the University of Georgia & an MBA from Columbia University in New York. She has enjoyed a lifelong career in Corporate & Investment Banking, having previously worked for Truist Banks.
Laura has three grown children, Rachel, Dahlia and Micah, (all of whom live in Atlanta) and four delicious grandchildren. She has been married to her high school and life-long sweetheart, Reed Travis, for 41 years.
Avi Binstock, Treasurer
Avi is a Managing Director in EY's Financial Services Organization. He graduated from the University of Maryland with a BS in Accounting and Finance. Avi has over fifteen years of audit experience in the asset management industry. Avi has served a wide range of asset managers including hedge funds, credit funds, private equity, real estate, timberland, and business development companies. Avi is a member of the AICPA and serves on the Committee of Hearts for the Southeast Chapter of Hedge Funds Care. Avi is married and has four children under nine.
Debbie Kalwerisky, Secretary
Debbie has a background in human resources and financial management and has worked professionally for many years in the synagogue world, most recently as Executive Director at Congregation Ariel, and previously as Executive Director at Congregation Beth Tefillah. She was an active volunteer at the former Greenfield Hebrew Academy and Yeshiva Atlanta schools (now AJA) when her children were younger, as well as serving in many volunteer capacities at her synagogue, Congregation Beth Tefillah. She also served on the Boards of both Yeshiva Atlanta and Beth Tefillah. Debbie recently retired and is enjoying having time to spend with her family. She and her husband have five children and many beautiful grandchildren scattered around the country!
Adrienne Litt Bishko, Community Engagement Chair
Ms. Adrienne Litt Bishko began her engagement with JIFLA as a volunteer on the loan committee. Adrienne graduated with a BA from The University of Michigan. She has been widely involved as a board member of numerous synagogues and as a community volunteer wherever she has lived. Prior to joining JIFLA, Ms. Bishko has served as VP of Administration at Temple Emanu-El, Executive Director at Temple Emanu-El, and Executive Director at Congregation Beth Tefillah. Following these engagements, Adrienne formed Adrienne C Bishko Consulting, LLC, specializing in small Jewish non-profits. In addition to her duties at JIFLA, Adrienne currently serves as an Administrative Volunteer at Weinstein Hospice. Adrienne has two married children and five wonderful grandchildren.
Merrie Edelston, Loan Committee Co-Chair
Merrie Edelston has extensive experience in consumer lending from her past experience as a senior loan and regulatory compliance officer at a major credit union. She has significant experience as a computer systems project manager. She has a business – economics degree from SUNY at Oneonta. Her volunteer experiences include serving on the Board of Trustees of the Greenfield Hebrew Academy, as well as PTSA President. Merrie loves to play tennis and duplicate Bridge.
Jonny Newburgh, Loan Committee Co-Chair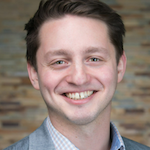 Jonny joined Habitat for Humanity International in 2021 as Associate Director, Impact Investments, investing in affordable housing startups through the Shelter Venture Fund. Jonny started his career in public policy with The Brookings Institution and the U.S. Department of Agriculture before transitioning into impact investing with the Community Foundation for Greater Atlanta's GoATL Fund. In his free time, he volunteers with organizations making a difference close to home: the Techstars Social Impact Accelerator, the Jewish Interest Free Loans of Atlanta (JIFLA), and HOPE Atlanta. Originally from New York, Jonny grew up in Toronto, Canada. He received a B.A. in history from McGill University and an M.P.A. from American University.
Jay Kessler, Trustee Emeritus
Jay is president of Lib Properties, a mortgage brokerage firm. He is a native of Atlanta, married with 3 daughters and 5 grandchildren. His many volunteer activities include serving on the Executive Board of the Atlanta Community Jewish Center, the Jewish Federation Board, the Executive Board of Torah Day School, and President of Temina High School. He greatly enjoys volunteering in the disabilities department of the Marcus Jewish Community Center.